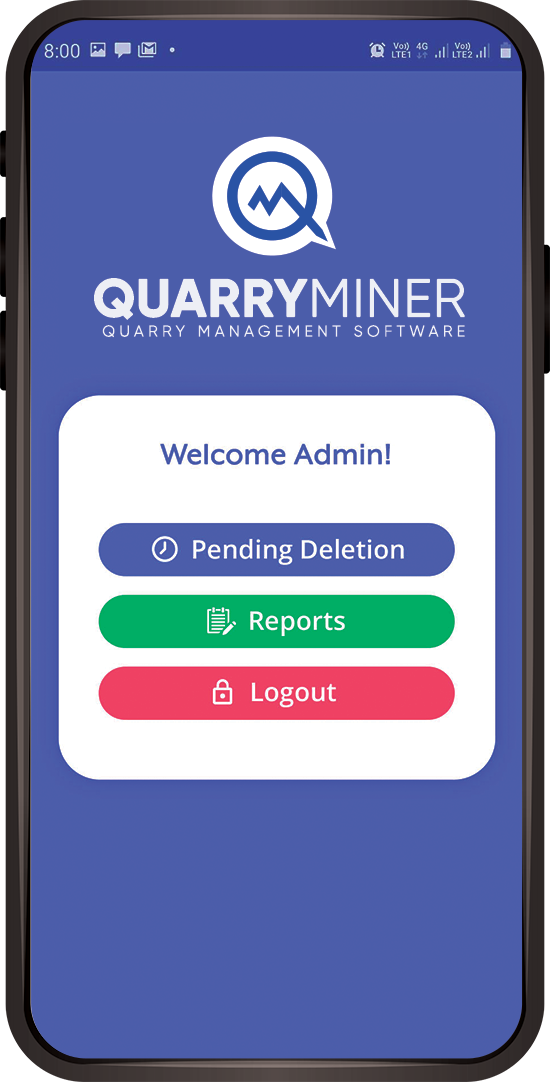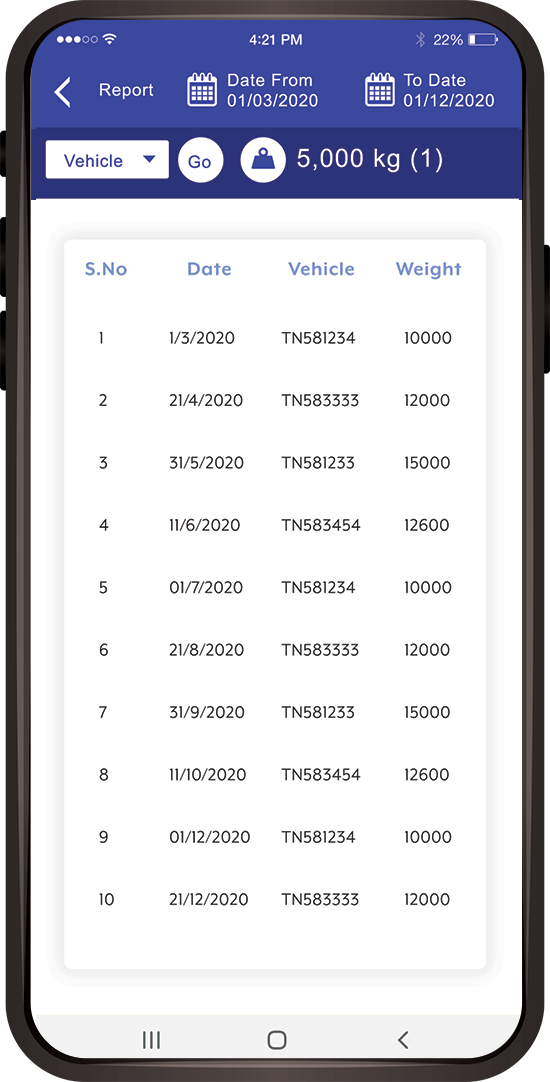 Owner/Admin can view the reports instantly through the mobile app.
Can view the images of all production/sales/sites in a single view.
Can view vehicle based boulder weight report.
Can view the materials-wise sales report.
Can delete the wrong data entry.
Can view live production reports.
Can view live sales reports.
Mobile app for both Apple IOS and Android.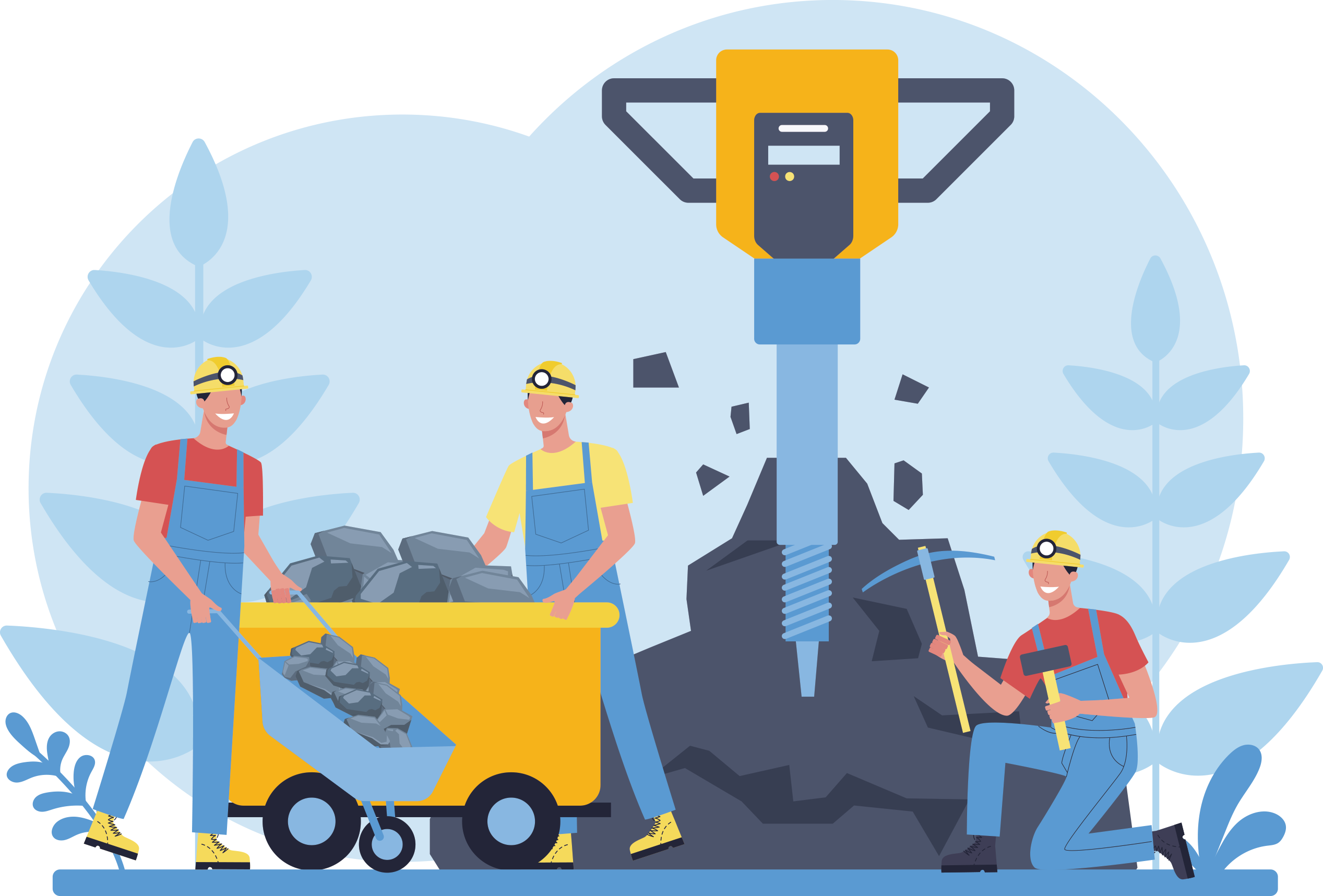 What We Delivered
Far far away, behind the word mountains, far from the countries Vokalia and Consonantia, there live the blind texts. Separated they live in Bookmarksgrove right at the coast of the Semantics, a large language ocean. A small river named Duden flows by their place and supplies