.Our software drastically reduces your first weight and second weight entry time by 50%-100%. so that you can spend your saved time on your business. our system allows you to verify the vehicles with CCTV image capture.
Prevention of Theft
Guaranteed Business Growth
Save Money and Time
View your Company in 360 degree
Paperless Mining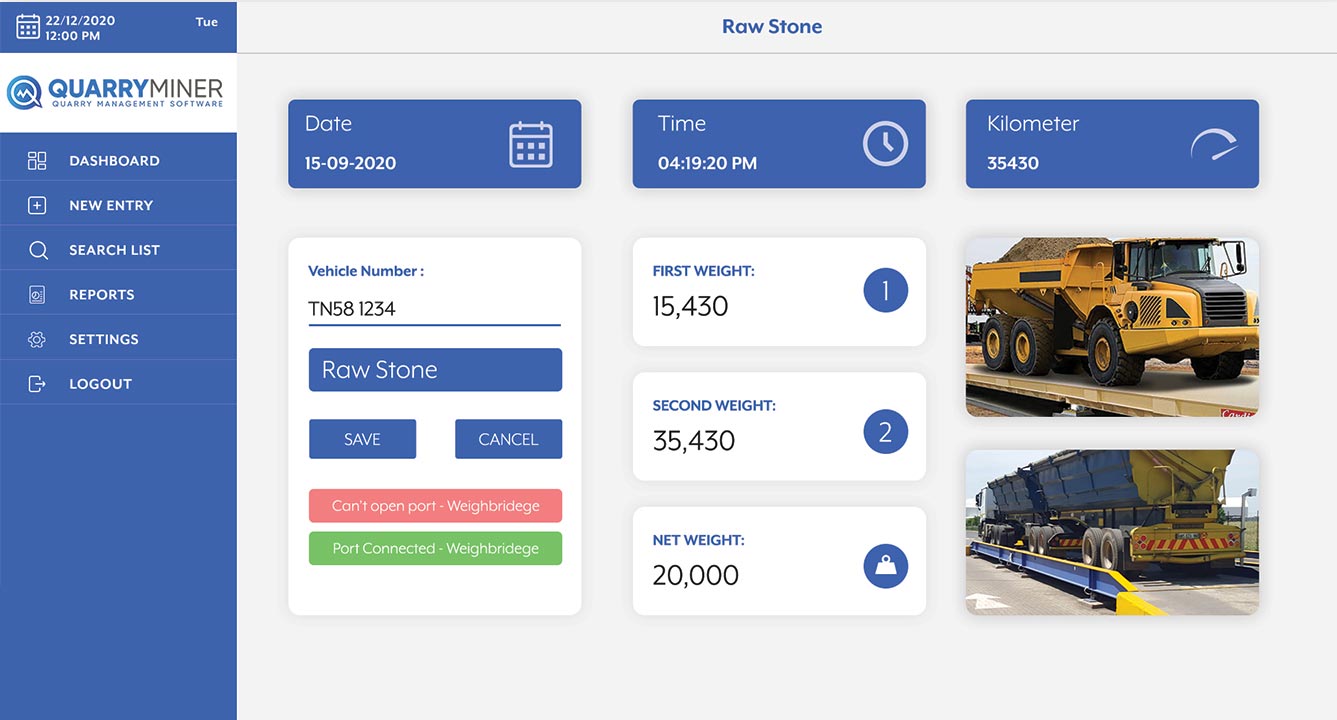 Quarry Miner
Raw Stone List
Quarry Management System (QMS)
Through our software,you can view the raw stone entry list.Every entry is completely automated, operators cannot modify weight manually.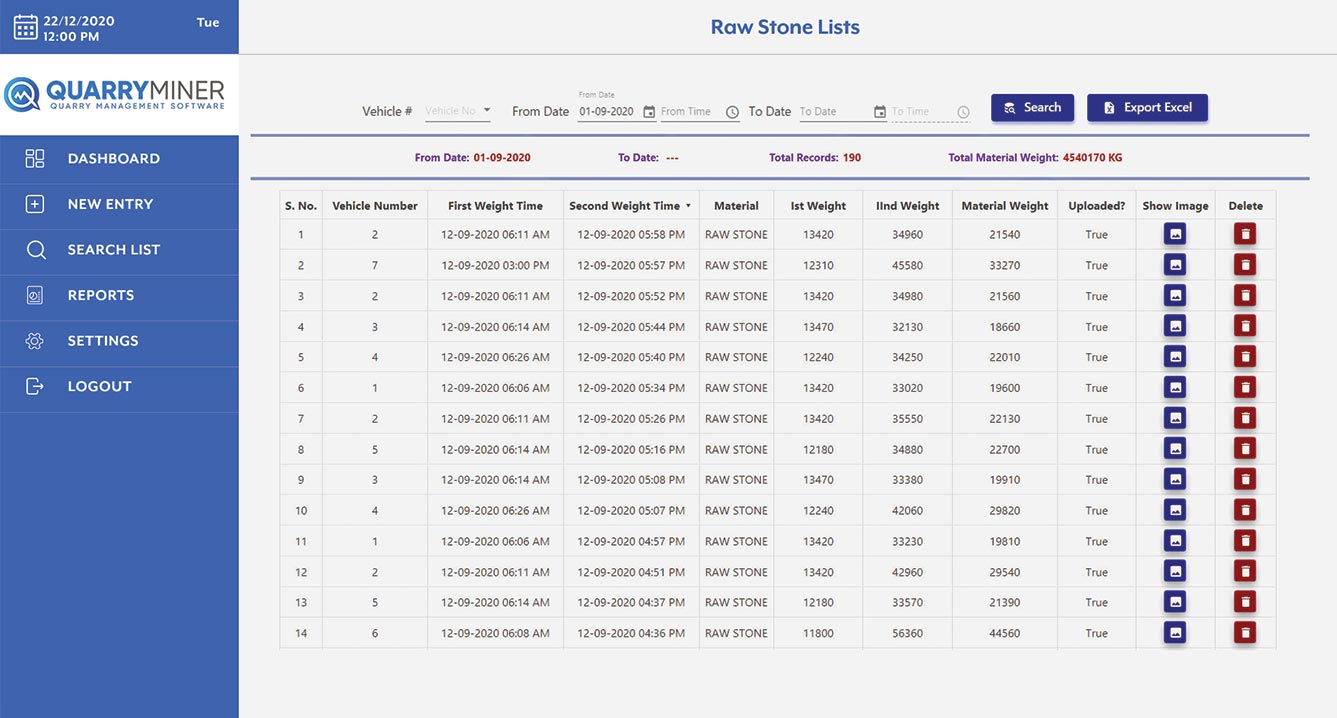 The First Intelligent
Quarry Management Software
QuarryMiner is a Quarry and Mining ERP software, it manages multiple quarries in a single cloud centralized platform, both in web and mobile. It monitors every aspect of your business, including production, sales, expense, stocks, etc. – all in one place.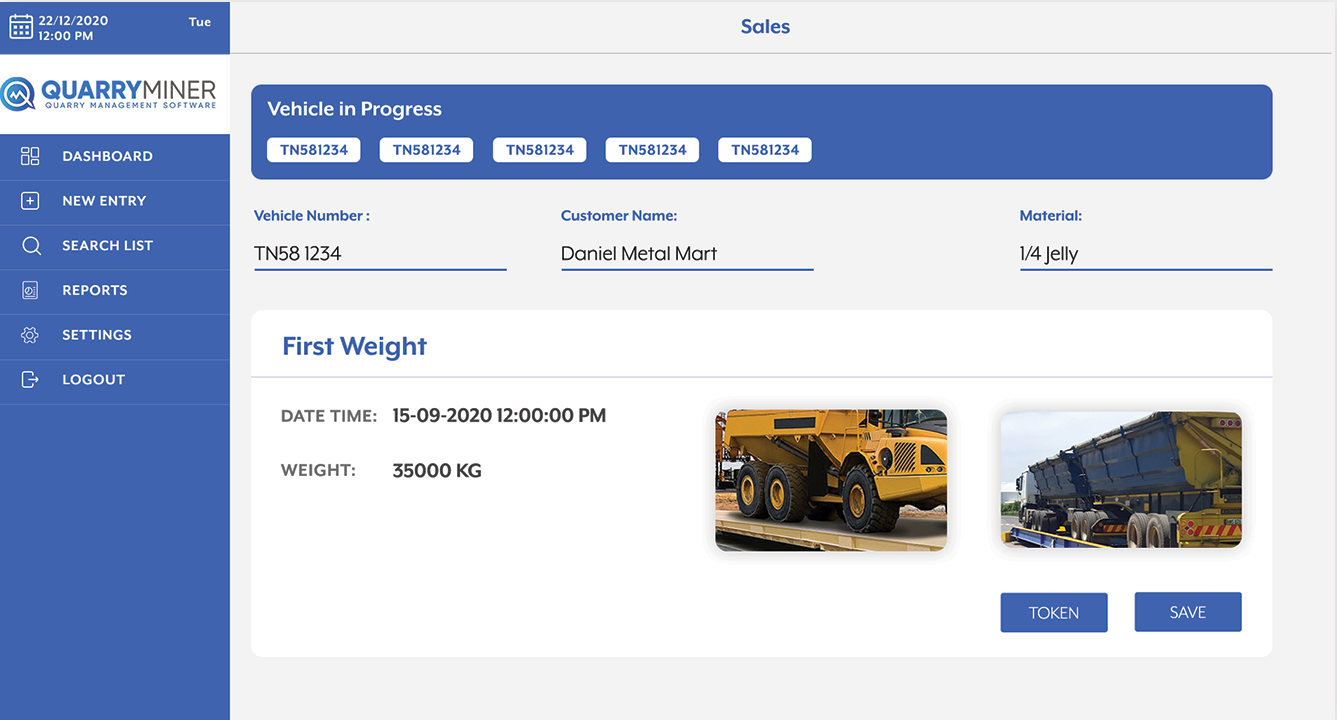 Powerful Web and Mobile App
Quarry management made easy on Cloud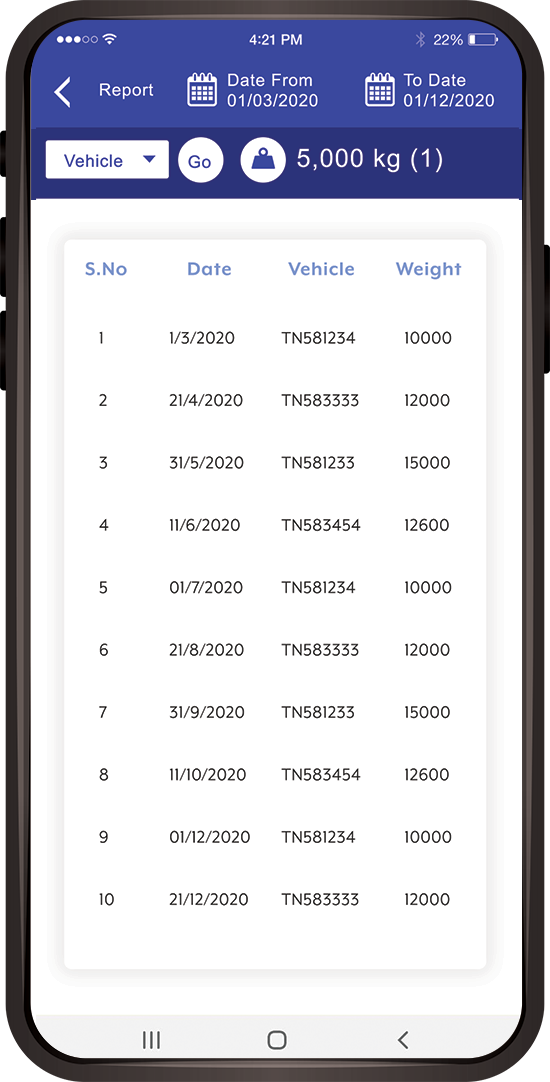 QuarryMiner ERP is the best solution for Production, Sales, Site, Stocks, Fuel, Accounts,Reports and much more.
QuarryMiner automates Quarry, Crushers, Granite, Marble, Coal and  also all types of Mining Industries. It makes mining business easier like ever before.
QuarryMiner is developed with cutting edge latest technology, so the software is blazing fast. Itsupports all versions of Widows, Android and iOS
QuarryMiner tracks all the activities of the mining operation and monitors all financial transactions and costing information with 100% accuracy.
QuarryMiner provides 360 degree view of your mining business, thereby reducing the theft to zero in your company.